According to a New York Fed survey, dropping gas prices are increasing hopes that inflation is slowing.
Inflation expectations are rising as a result of lower gas costs, according to a study released by the New York Federal Reserve on Monday. Dropping gas prices increase some hopes
Inflation is predicted by respondents to the central bank's August Survey of Consumer Expectations to reach 5.7% in one year. This is the lowest level since October 2021 and represents a drop from 6.2% in July.
Expectations for inflation over the next three years decreased from 3.2% to 2.8% in August. Since November 2020, that level for that indicator was tied for the lowest.
The revised forecast coincided with gasoline prices falling from a nominal record high of more than $5 per gallon earlier in the summer. The current national average price for a gallon of gas is roughly $3.71, which is still significantly higher than the cost from a year ago but down about 26 cents from the same point in August.
According to the Fed study, people currently anticipate little change in gas costs over the next year. While it is predicted that food costs would rise in the coming year, the 5.8% increase is 0.8 percentage points less than it was in July.
Although a 9.6% increase in rent is anticipated, this is a 0.3 percentage point decrease from the July survey.
These figures come as the Fed continues to aggressively raise interest rates in an effort to combat inflation, which is still hovering around a more than 40-year high. When the central bank meets again the following week, it is generally predicted that it will approve a third consecutive 0.75 percentage point increase.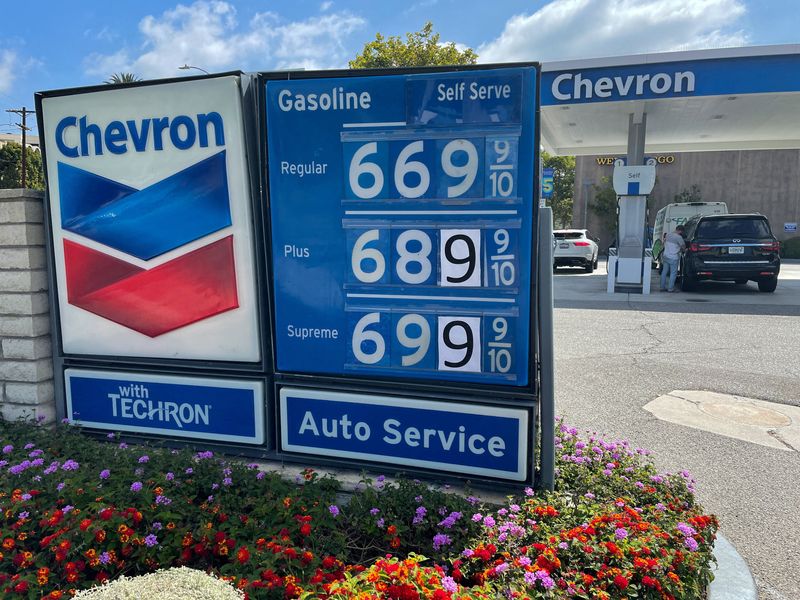 rising living expenses
Consumers still believe that the cost of living will rise even though they anticipate some relief from inflationary pressures.
In August, the median forecast for household expenditure over the upcoming year increased by one percentage point to 7.8%, driven primarily by those with a high school diploma or less and a group predominately made up of lower earners.
In addition, respondents noted that credit is now more difficult to get by. According to the New York Fed, the percentage of people who say it's harder or much harder to get credit now reached a series high, reaching 57.8%.
Additionally, the 12.2% increase—a 1.4 percentage point increase—in those anticipating missing a minimum debt payment during the following three months was the highest reading since May 2020.
The consumer price index data for August will be made public on Tuesday by the Bureau of Labor Statistics. The CPI will have increased 8% from a year ago, according to economists surveyed by Dow Jones, while they predict a 0.1% fall from July. Core CPI, which excludes food and energy, is anticipated to increase by 0.3% from one month to the next and by 6% annually.